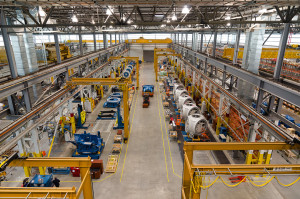 Every CEO, director of operations, or plant manager has to make the decision whether to entrust industrial electric in Redding to an inside employee or an outside contractor. When you're weighing the pros and cons of each, here are a few key factors to consider.
The Size of Your Operation
When a manufacturing or processing plant is a smaller operation, your electrical needs will hopefully also be smaller. Granted, seemingly small electrical problems can mushroom into large ones. However, this can usually be avoided by getting the right personnel before the problem arises. It can be difficult to find an employee that has the complex electrical skills required for the machines and robots that populate your plant, as well as the qualifications required to perform one or more other plant responsibilities. If you do find someone, your multi-tasking employee may end up being needed for two urgent tasks at the same time–a real downer when key production timelines are at stake. If your plant doesn't have enough electrical work to keep at least one electrician employed full time, an outside contractor can fit the bill.
The Quality You Require
Industrial electric is a professional trade, involving years of training, apprenticeship, and practice. When you hire an employee to handle the task, your company will need to make it possible for that employee to stay on par with electrical codes and requirements. This means footing the training costs whenever necessary. With an outside contractor, the training costs come from their pockets. You can review their certifications, licenses, and customer reviews to evaluate their quality of service. And when it comes to head-scratching electrical problems, two heads are better than one. A team of industrial electric professionals will be able to solve complex problems much faster than a one-man, in-house expert.
The Level of Availability You Need
When you hire an outside contractor, they will often be able to provide 24-hour service because they have a team of professionals. Once again, a lone employee will not be able to provide that kind of around-the-clock availability. He does need to sleep once in a while. Your electrical needs will fluctuate. With an outside contractor, you won't need to worry about keeping the workflow consistent. You can bring in a contractor whenever you have a need–whether it's for one hour or for 60 hours in one week.
There is no doubt that quality personnel is required for Redding industrial electric work. You can't afford to have your equipment stop running or for shoddy wiring to obstruct your production. Get an electrical contractor to handle your electrical complexities.