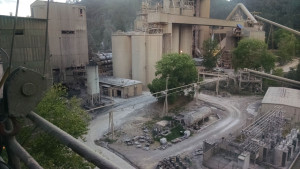 Bullert Industrial Electric, Inc.'s industrial electric services division is made up of technicians who service and develop, test, repair, and maintain all variations of electrical and mechanical application. When a line is down or equipment calls for a troubleshoot, our qualified team of technicians can be there 24 hours a day, 7 days a week.
Bullert's is Redding's foremost provider of commercial and industrial electric service in the greater Shasta County area. We have successfully completed projects of all sizes, from simple to complex, for a wide array of clients. Throughout our tenure, we have earned an impeccable reputation by maintaining an uncompromised commitment to customer satisfaction and quality work.
Industrial Electric Services Include:
Installation and development of the electric infrastructure, supporting water treatment systems.

Bullert knows and understands the complex industry standards and offers comprehensive, multilayered electrical systems, helping you achieve your objectives.

Power your mining operations safely and efficiently with Bullert's electrical systems.

Bullerts provides engineering, instrumentation, installation, and servicing on electrical control systems, and increase your output with the correct automation and controls.

Bullert's offers electrical architecture to power your manufacturing operations.

Bullert's offers effective, wastewater treatment systems requiring complex electrical designs to cleanse water and prep it for reuse or return to the water cycle.
Safety Mission:
Bullert Industrial Electric, Inc. knows that  working safely is of exponential value, not just to our employees and contractors, but first and foremost, to our industrial electric clients. Bullert has created an environment where employees are given the power to create a safe work space. By providing our valued employees a thorough education and state-of-the-art training, we have cultivated a compliant and proactive industrial electric team.